of the 1.6 million cheerleaders ages 5 to 12 years old:
64% participate in regional competitions.
49% participate in a national cheerleading championship.
84% participate in a summer cheerleading camp.
Are they being reached?
1.6 million cheerleaders ages 5 to 12
4 million cheerleaders nationwide
America's fasted growing sport
Are You Reaching These Potential Leaders?
FCC - Parent Company to Impact Cheerleading
"Christ Centered Cheerleading Excellence Worldwide"
Founded in 1986 - over 20 years in cheerleading ministry
Endorsed nationally by the Association of Christian Schools International
ACSI represents over 8,000 schools and 2 million students nationwide
FCC will minister to over 15,000 students a year through camps, clinics, conferences and competitions.
V.I.P. Program
Impact has developed the V.I.P. Program to help you get started.
Volunteers:
There are 2 key Volunteers needed:
Coordinator - Administrative / Organizational Skills
Coaches - Willing to learn and teach technically and minister spiritually
Investment:
As part of the program each participate receives the following:
Cheerleading Uniform Vendor Provided
Pom Pons (optional add on)
Impact Practice T-Shirt
Impact Music and Instructional Download
Impact Stuff Pack
Impact Devotional
Impact Hair Bow
End of the Year Gift
Promotion:
As part of your Start Up Kit you will receive the following:
Full Color Banner to hang in front of your church
Color Registration Brochures to hand out in your community
Full Color Post Cards to hand out in your community
Membership Has its Privileges
By partnering with Impact Cheerleading, you will receive the following:
Discounted Competition Registration Fees
Discounted Summer Camps Fees
Discounted National Christian Cheer Coaches' Conference Fees
These savings add up to more than the actual cost of the Impact Program!
Upcoming Events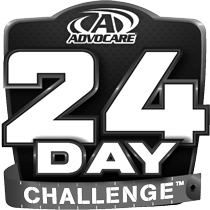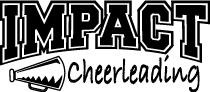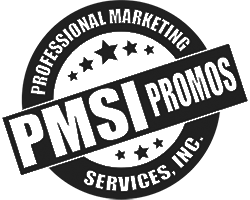 Code: FCC2013